Favorites in Halloween Flowers & Gifts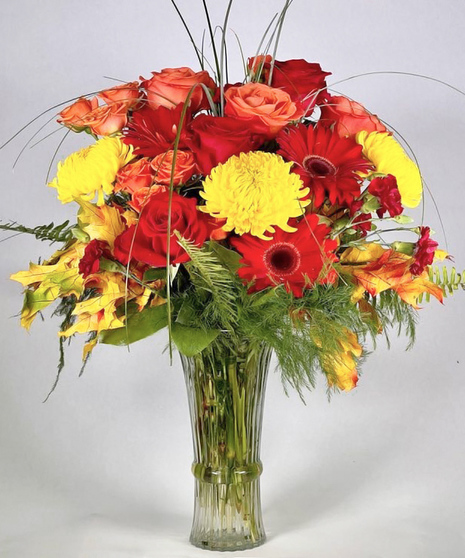 About

Halloween Flowers & Gifts
When it comes to celebrating Halloween in Akron & Dover, Ohio, Pam's Posies is the "boo-tiful" choice for sending spooktacular flowers and gifts!
They've got a bewitching selection of blooms that'll make your recipient scream with delight, from "ghoulish" gerbera daisies to "fang-tastic" fall arrangements. Flowers can be a surprisingly delightful way to celebrate Halloween, adding a unique and whimsical touch to the festivities. While Halloween is often associated with spooky decorations, pumpkins, and costumes, flowers can bring a refreshing contrast by introducing vibrant colors and a touch of elegance to the ambiance. Blooms like deep orange marigolds, dark purple chrysanthemums, and deep red roses can create a visually striking and seasonal display that captures the essence of autumn. Whether used in floral arrangements, wreaths, or as centerpieces for Halloween gatherings, flowers offer a creative and unexpected way to infuse a bit of natural beauty and charm into this traditionally spooky holiday, making it a truly memorable and visually captivating celebration.
Pam's Posies is the jack-o'-lantern of flower shops, carving out smiles with their creative designs. Don't be a scaredy-cat; connect with Pam's Posies to send a dose of Halloween "witch-craft" and make your loved ones howl with happiness!
A Word from Our Customers